What is London Look?
 Unpredictable. Unique. Authentic. Independent. A look is more than just your outfit and your makeup. It's your personality. Your character. Your individuality. It's you. Whether contemporary or retro, it's you who can choose what feels good. Forget labels and stereotypes. You're not perfect. You're unique. There's no-one else like you, and that's the best part! There are no limits! Don't let others tell you that something's not for you or not your style!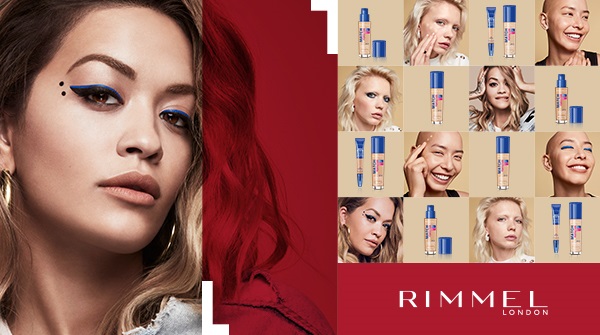 Dare to cross the limits of beauty. Rimmel makeup goes against convention, creating unusual looks and searching for new ways to help you express your unique self.

This London brand has been nothing short of revolutionary since its beginnings. Founded in 1834 by Eugene Rimmel, their first Rimmel mascara instantly became a cult favourite thanks to its much safer formula and its affordable price. After that, Rimmel quickly became synonymous with mascaras and the famous motto "Get the London Look" was introduced.
Nowadays, the Rimmel mascara, Rimmel nail varnish, Rimmel lipstick or Rimmel foundation are just small parts of the brand's portfolio. So don't be afraid to experiment with your makeup and let your true self shine. Rimmel products are a challenge to your fears and limitations – so dare to cross them.